Work Holiday Party Looks That Will Make You The Talk Of The Office, For ALL The Right Reasons...
One thing that inevitably comes along with the holidays, are office Christmas parties! These can be a great time to rub shoulders with your bosses and hang out with your work BFF's, but it can also be a bit stressful. Choosing the perfect outfit to make Monica from PR fall to her knees, and Marcus from Maintenance begging for your number, is not to easy. You don't want to choose something too risqué because you are at a work event after all, but you also don't want to choose something that is too boring. Here you will find six outfits that will keep you the talk of the office, without threatening the respect you have worked so hard to earn from your boss.
Little Black Dress
The Little Black Dress, or LBD, is a look that is classic but never seems to go out of style. This is a great way to dress up for your holiday party but also not go too overboard. An LBD is usually pretty plain so pairing this with a standout pair of earrings, a dramatic layered necklace and standout heels will look totes amazing! If you want to spice up the look a little bit, then add a colored fur coat for just the right amount of POP! This LBD is awesome when worn with these Lindsey's Kloset Hoops and Necklace.
Slit Jumpsuit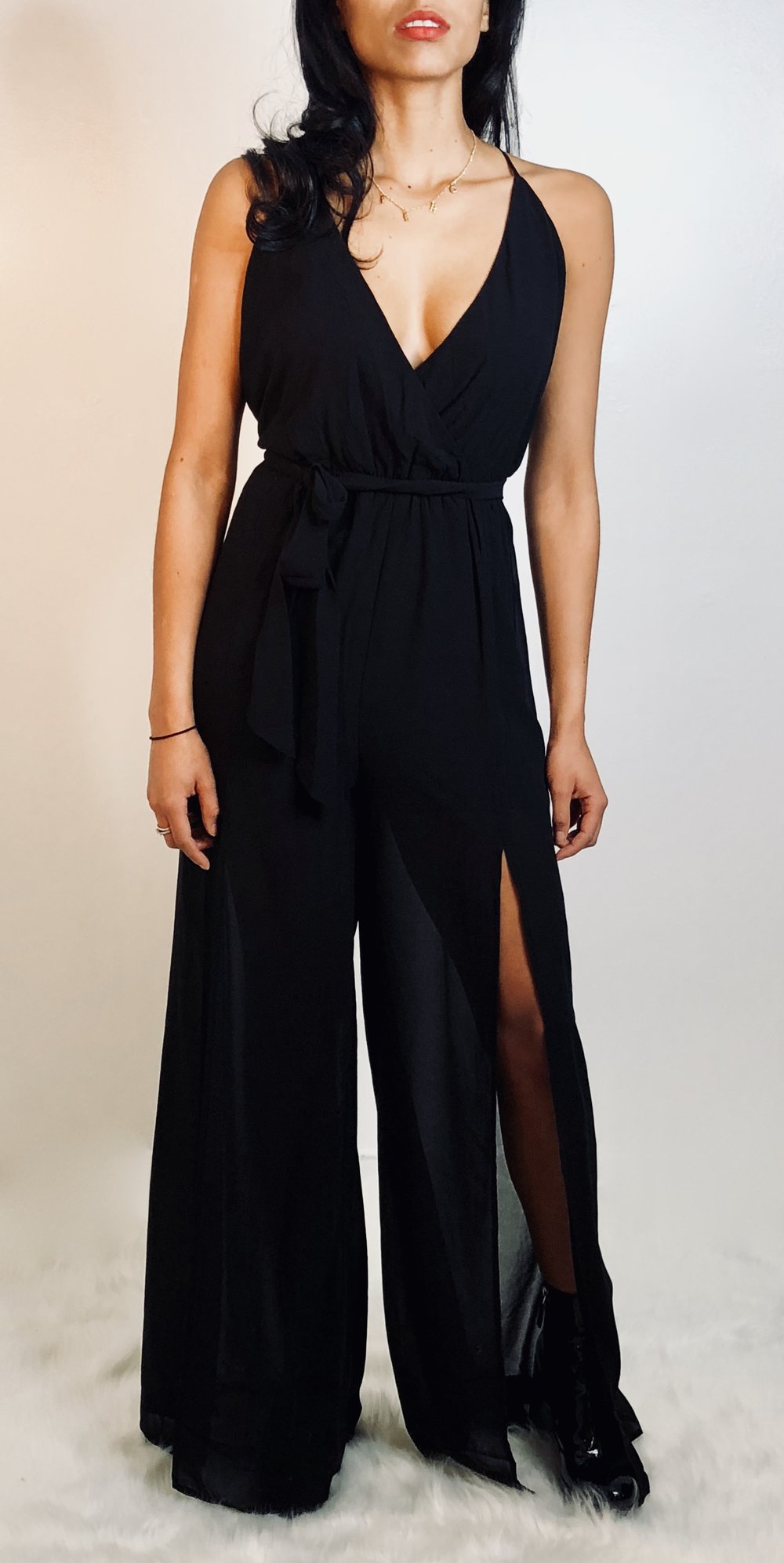 This Slit Jumpsuit from Lindsey's Kloset is perfect for holiday office parties because it is just the right amount of sexy. The slit up the leg is enough to be noticed but not too much. When this jumpsuit is paired with some bright red booties and red tassel earrings, there is no way that you won't be the talk of the crowd on the dance floor! This outfit is great because it is technically pants. so it is comfortable for those girls who don't want to worry about hiking up their pantyhoses all night or making sure that their booty is not popping out the bottom of the dress.
Navy Velvet Jumpsuit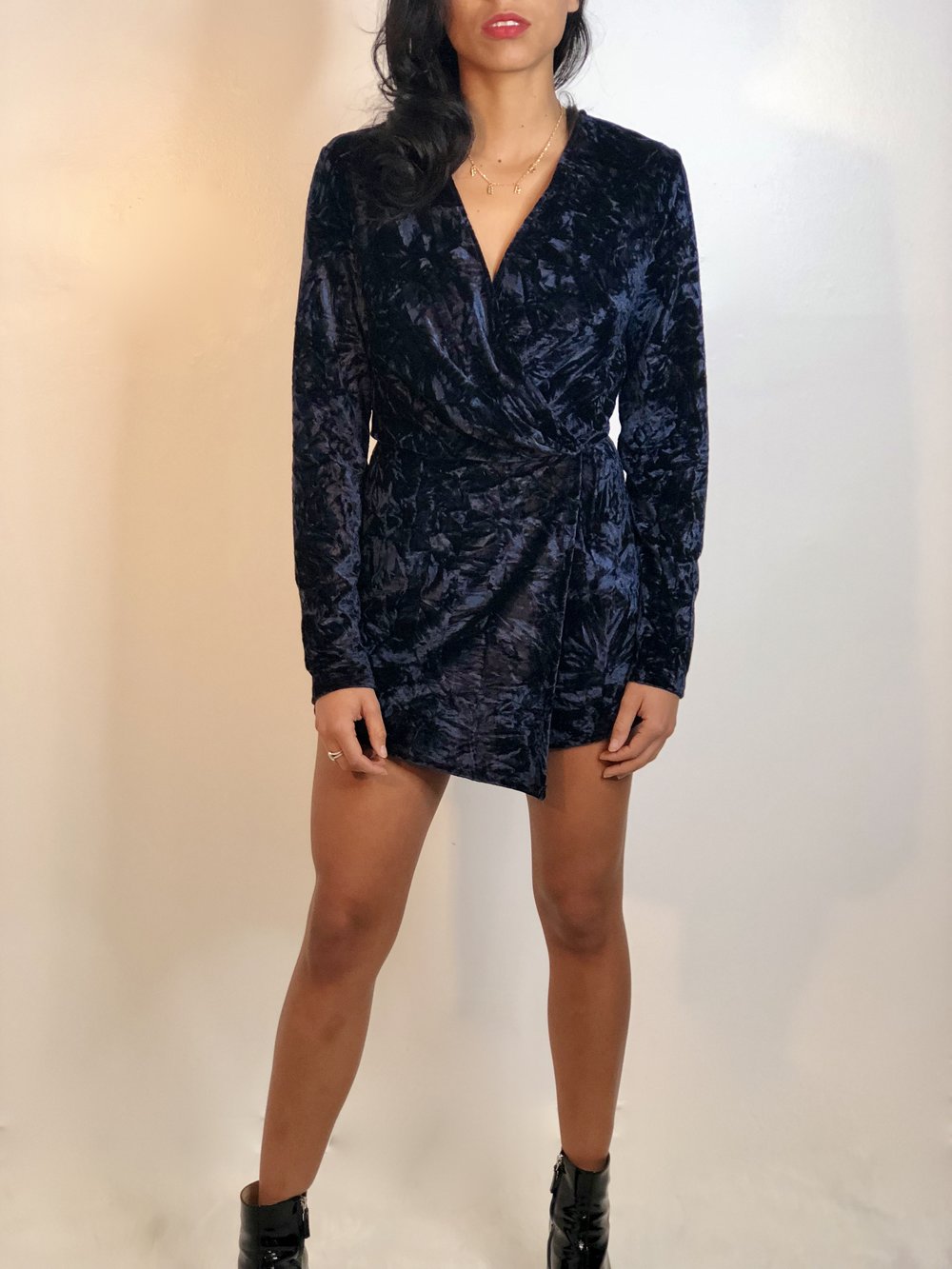 It looks like Lindsey's Kloset does it again with this crushed velvet jumpsuit that is perfect for almost every occasion this upcoming holiday season! If there is one thing that is very in this year…it's velvet. So, with this outfit there is no need to worry about being left out in the cold! This jumpsuit pretty much speaks for itself. It looks great when it is paired with simple heels, and an adorbs choker. These heels from Nordstrom are not too boring but will not draw attention away from the outfit itself. And, this Lindsey's Kloset Teardrop Choker will bring it all together. This outfit will have all of your office friends begging for your fashion secrets!
Strapless Floral Gown
Some people's holiday office parties are a bit fancier then most and if that is the case then this dress is a great choice. This is perfect for women who want to stand out but don't want to steal the show completely. The floral pattern is all different colors and looks perfect with a short black fur coat, like this one from Lindsey's Kloset and some strappy heels. Of course, some accessories are in order so don't forget to grab these Amalfi Hoops from Lindsey's Kloset!


Sequined Dress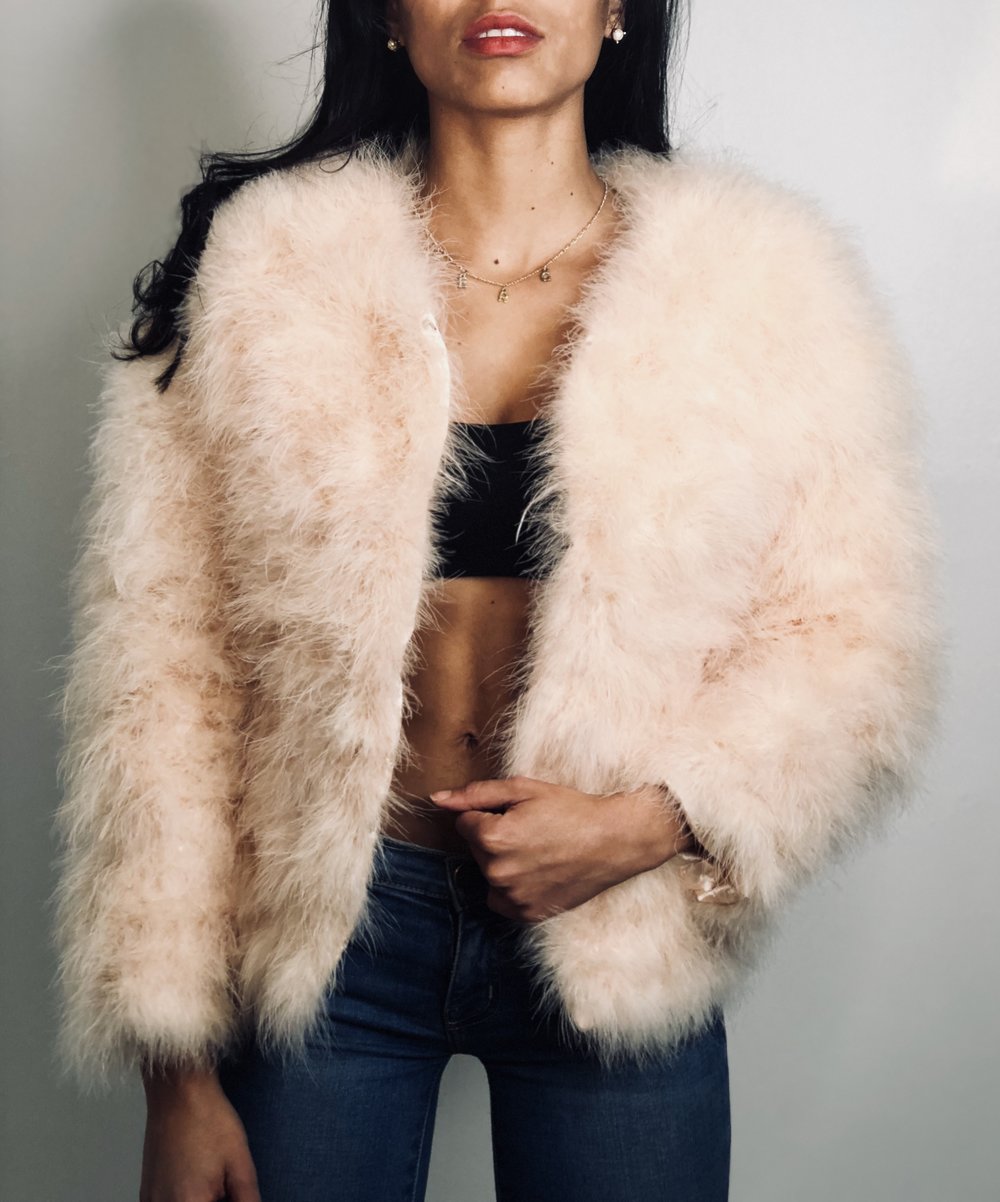 Now for the women who plan to go to their holiday office party in order to stand out, and make a true statement among their coworkers……. this is the dress they have been looking for. This sequined dress will have everyone looking at you instead of the disco ball all night long. This dress with shimmer and shine all over the office mean girls. Paired with these Christian Louboutin Pumps, and bolero Jacket, there is no way that you won't be the talk of the office until Valentine's Day!
Gold Halter with Black Skinny Jeans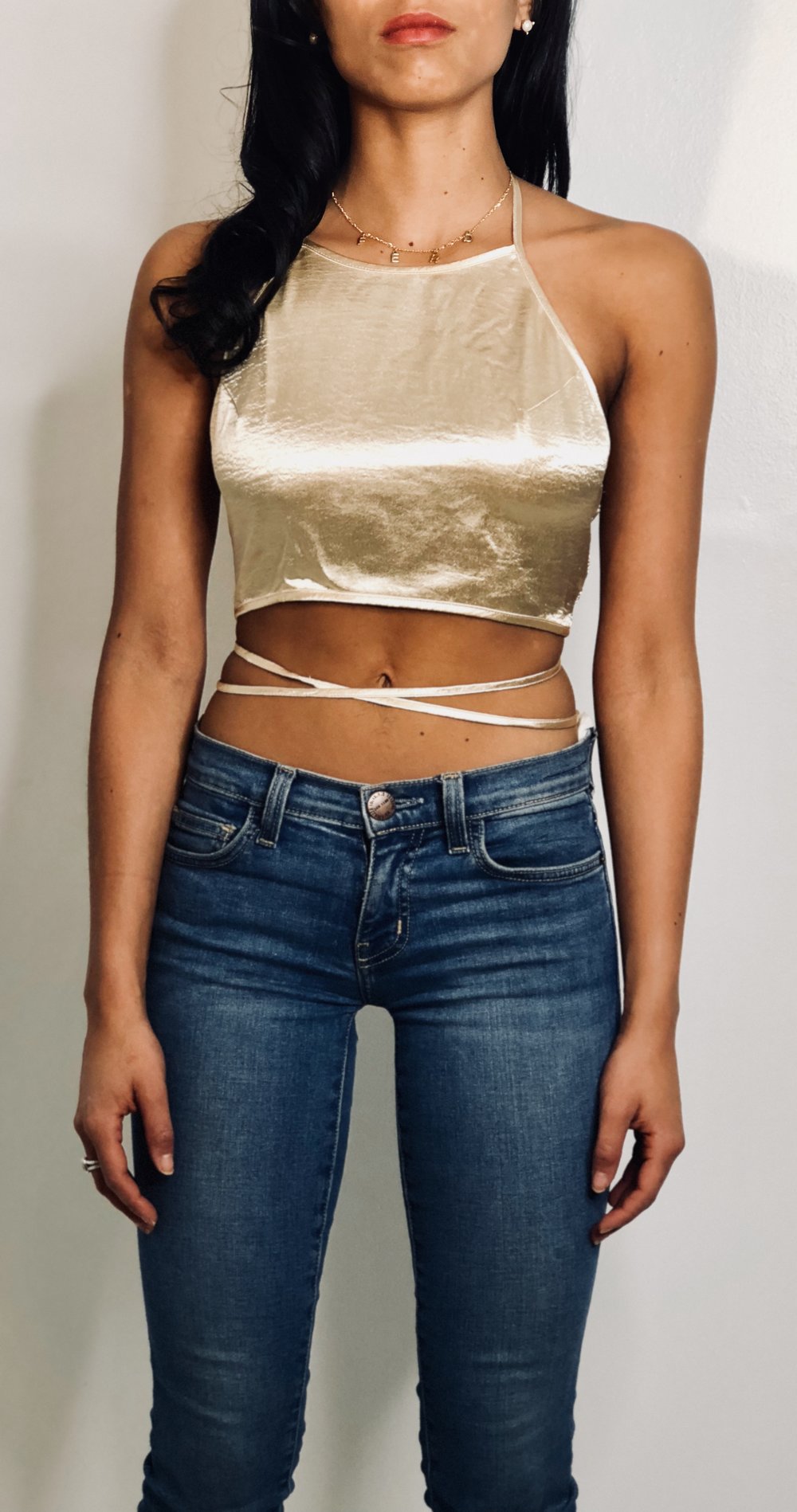 Some companies do not throw super formal holiday parties, so it is always good to have a less formal option on hand. This gold halter top from Lindsey's Kloset paired with these Madewell black skinny jeans is the perfect holiday look for babes who are trying for a more casual look. Add some metallic heels to tie the outfit together, and get ready to party the night away with some of your work besties. This outfit would work for a party at a restaurant, or even at the office itself depending on how much the company is looking to splurge for their employees!
Cover image via BBC