Jumpsuits: Your Ticket For Slaying And Comfort This New Year's Eve
With the new year right around the corner, it's time to ditch the Christmas ensembles and start thinking about what you will wear to ring in the new year! It is important to choose an outfit that shows your confidence, but also reflects the mood you are hoping to portray in the new year. Which brings us to jumpsuits! Jumpsuits bring on the whole package. They're sexy, chic, elegant, and no butt cheeks will be slipping out of them! You can let loose completely, and look ah-mazing while doing it too!
Little Black Jumper for the Win
This "It's Slit" jumpsuit from Lindsey's Kloset is the perfect jumpsuit for the girl who is going out for a night on the town to commemorate the New Year. It is causal enough that you will be comfortable all night long but also has a sexy appeal with the deep neck line and high slit. Pair this with a cute pair of heeled boots and a sparkly choker to start your new year off with a bang only a fashion babe could pull off!
Crushin' On Velvet….
For those girls who are looking to start the new year with a laid back, yet chic look, this velvet jumpsuit is definitely the way to go!. It's just the right thing to wear in order to stand out from the crowd no matter where you are. However, the best part of this jumpsuit is that it can be worn to other holiday parties or even a romantic night out with bae. It's a very versatile piece to add to your collection!
Dressed To Slay…
Now if this is going to be the year that you own everything, from your personal to your professional life, then why not start it off with a huge bang?! This lace bodysuit will definitely have you swaying your hips more and holding your chin a little bit higher because it is an instant confidence booster. Pair this with some gold heels and cute earrings in order to have everyone following your lead, for the year to come.
Lady in black…
For those ladies who prefer to keep THEIR parts a little more of a secret, then this jumpsuit offers a whole new idea to sexy. This jumpsuit is perfect for girls who are going to a bit of a formal New Year's Eve event, maybe even a work event where they don't want to let it all hang out but also don't want to borrow something from their sister's closet. This jumpsuit offers the perfect mix of sexy and sophisticated, so it is perfect for a boss babe!
Hot Tamale Suit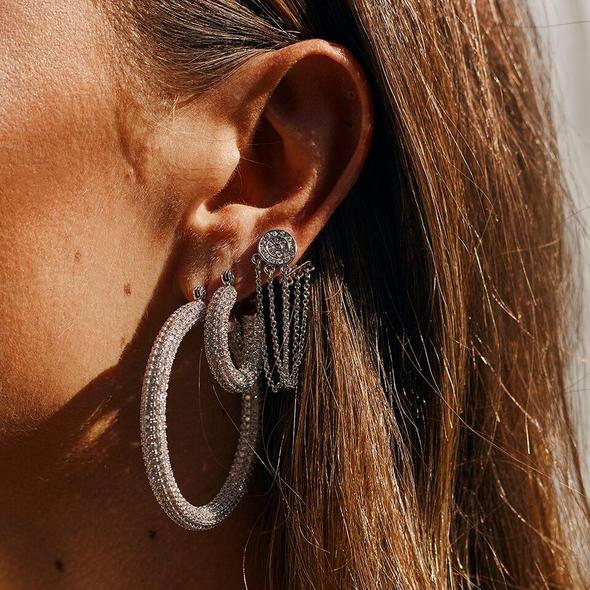 A little pop of color never hurt anyone. This is why this jumpsuit is a great option for New Year's Eve! This jumpsuit is for the queens who are not afraid to express their personality through fashion. This jumpsuit will make sure that you are going into 2019 with a HBIC attitude that will not take anything from anyone. You want to build your empire and this jumpsuit is the perfect way to start your kickass year! Move over Beyonce…(mic drop)!
Barbie In Charge
If your New Year's Eve is shaping out to look like an intimate night out with bae, then this satin pink jumpsuit is for sure the way to go. It is sexy and sultry as it will hug your body in ALL of the right places. Pair this with some simple glitzy and glam heels, a cute choker, and you have got yourself a look to remember! This jumpsuit can really be worn for any date night so don't pack it away once New Year's Eve is over.
Sometimes New Year's Eve means hanging out with family. And, there is nothing wrong with ringing in the new year with those that love and support you the most. This jumpsuit is perfect for the babes who will be counting down the ball drop surrounded by relatives because it doesn't show too much skin, but it also looks damn good on you! This jumpsuit is for the babes who have big moves planned for the new year, and aren't letting anyone getting in the way of them!

Cover image via Ecemella